Joey Caggiano
Sales Associate
Modern Auto Sales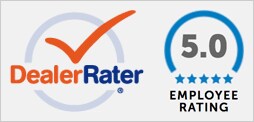 I take pride in helping my clients find the vehicle that works for them and making the process as easy and stress free as possible. I am available 7 days a week. Call or text me at
(978)835-8310
.
14-Year Old Car Salesman
TYNGSBORO (CBS)
- A 14-year-old car salesman in Tyngsboro is following in his father's footsteps. Joey Caggiano says he's too young to pressure you into a sale. "I love doing it and I love helping people purchase cars," he says. And he takes his job very seriously. He works with his dad, Joe, at the family owned Modern Auto Sales in Tyngsboro. He has his own desk, billboard and treats each of his customers with care andrespect.
"I'd teach you about the car and explain what options it has and I'd let you drive it and then we'd go and talk numbers," Joey says. Joey is a freshman this year in high school and he's already a trained sales associate at the dealership.
"He wants to learn and he continues to go through our sales training program," his dad, Joe Caggiano, says.
"We challenge ourselves to stay at the cutting edge of technology and man what better than a kid at 14 years old to bring that to the dealership," Joe says. "He's on Snapchat, Facebook he builds his own websites." Joey started off at the dealership selling mini bikes. About a year and a half ago he moved up to selling cars. His biggest challenge is convincing customers he's a real salesman.
"Age sometimes is a challenge," Joey says. "I've gotten that a few times, they think they are on candid camera." Dad cherishes the opportunity to come to work with his son. "It's emotional sometimes," Joe says, "As he's growing, I mean he's just young, he's 14 years old and the kid handles himself like a professional."
"My dream job is to own some place like this, or to maybe take over this place and grow it," Joey says. Get more info on Joey's Facebook page here:
@kidsellingcars
.
View Inventory +
Contact Joey +